Holiday Themed Inflatables

Welcome to our exciting collection of Holiday Themed Inflatables! Get ready to spread the holiday cheer and make your celebrations truly memorable with our wide range of inflatable decorations. Whether you're decorating your front yard, hosting a festive event, or looking for the perfect gift, our holiday inflatables are sure to add that extra touch of magic to your holiday season.

From jolly Santa Clauses and adorable snowmen to sparkling Christmas trees and enchanting reindeer, our holiday inflatables capture the spirit of the season in vibrant and eye-catching designs. Crafted with meticulous attention to detail, each inflatable is made from durable and weather-resistant materials, ensuring they can withstand the elements and last for many holiday seasons to come.

Not only do our holiday inflatables brighten up your outdoor space, but they also bring joy and smiles to everyone who sees them. Imagine the delight on your neighbors' faces as they pass by your beautifully decorated home or the excitement in children's eyes as they spot their favorite holiday characters come to life. Our inflatables are the perfect way to create a festive ambiance and make lasting memories with your loved ones.

In addition to being perfect for residential use, our holiday inflatables are also ideal for businesses, schools, and community events. They effortlessly attract attention and create a welcoming and cheerful atmosphere that will leave a lasting impression on your guests and customers.

So why wait? Browse our extensive collection of Holiday Themed Inflatables and make this holiday season truly unforgettable. With their stunning designs, easy setup, and durable construction, our inflatables are the perfect addition to any festive celebration. Spread the holiday spirit and create a magical wonderland with our Holiday Themed Inflatables today!
23FT Elf Bounce House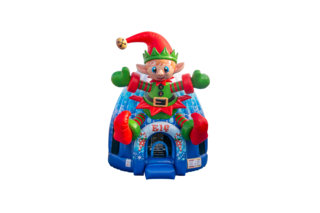 24' Sugar Rush Slide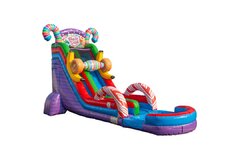 27Ft Santa Claus Bounce House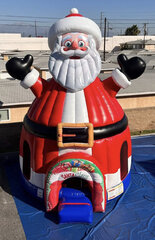 27FT Snowman Bounce House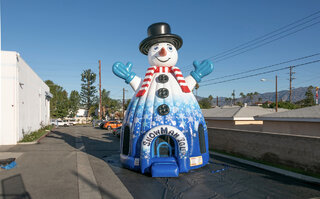 Gingerbread House slide combo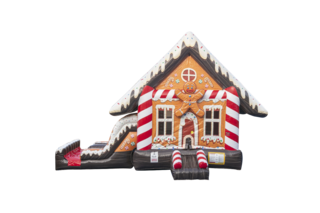 Gingerbread Wonderland Slide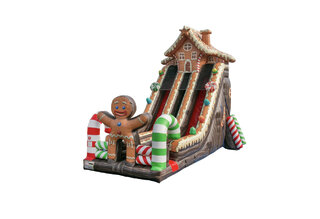 Sugar Shack Double Lane combo